With Spotify Likeness, users are able to discover new music by exploring the music taste of Spotify users around the world who listen to similar things.
Using data to understand the similarities between individual listeners' habits and preferences, Likeness would introduce users with similar taste in music so that you can hear what they're listening to.
When you enter Spotify Likeness, user profiles will populate the screen like bubbles floating in space.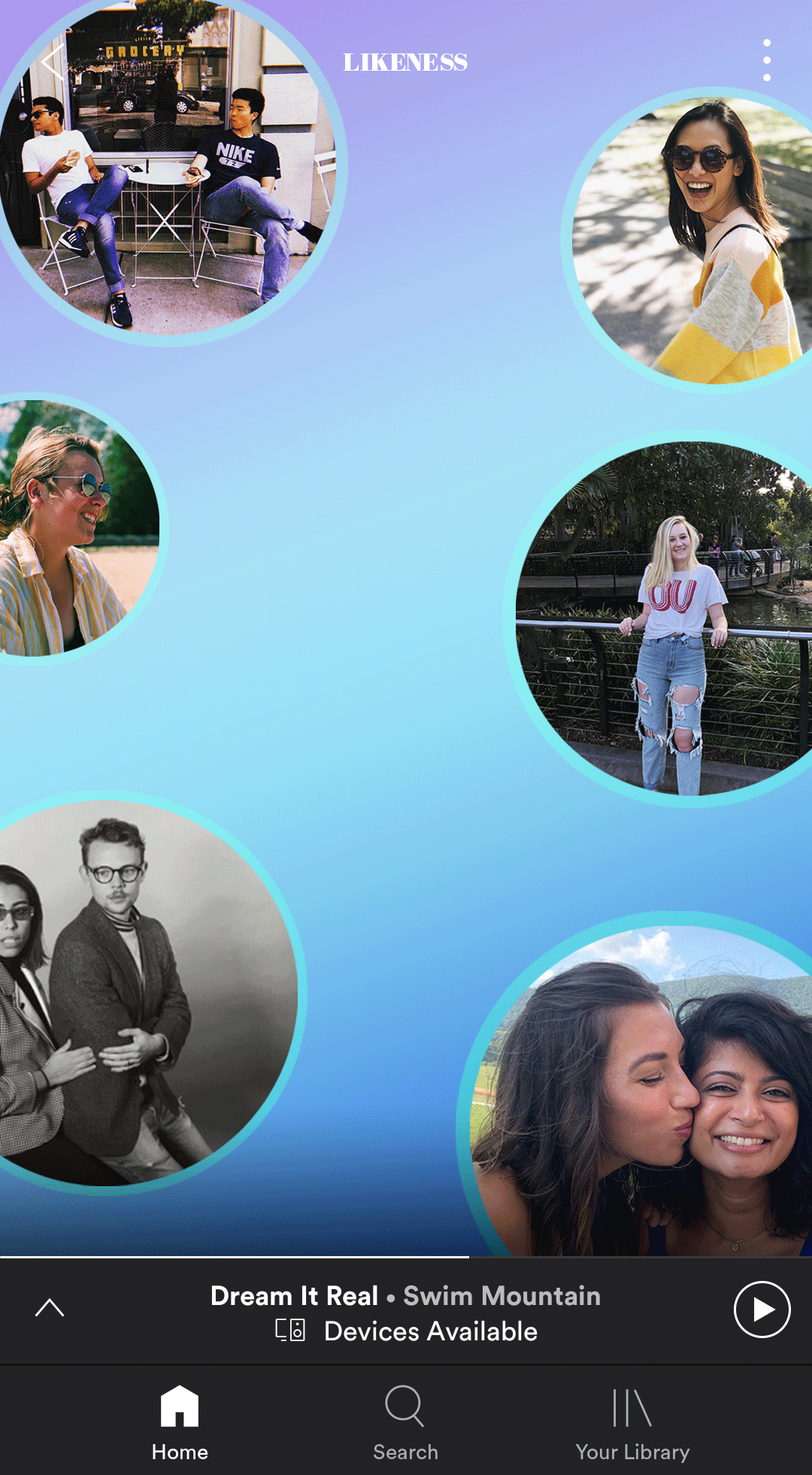 The size of a user's bubble relates to how similar their music taste is to yours. 
With a larger bubble, you may find a safer listening experience with lots of overlap but with a smaller bubble you may find some more unique gems.
Tap on a profile to get a preview of the user.
Each profile will include a Test Drive playlist. This is a Spotify curated playlist designed to encapsulate this user's most current listening habits by pulling from data used to create their personal Daily Mixes and Discover Weeklys. The other 3 playlists can be chosen by the user based on what they would like people to hear.
The button to view more playlists will take you to this user's full Spotify profile page where you will be able to browse all of their public playlist and find the option to follow this person.