The world has known many iconic, dynamic duos.
But sometimes the fame can go to their heads.
Lennon and McCartney.
Kobe and Shaq.
Simon and Garfunkel.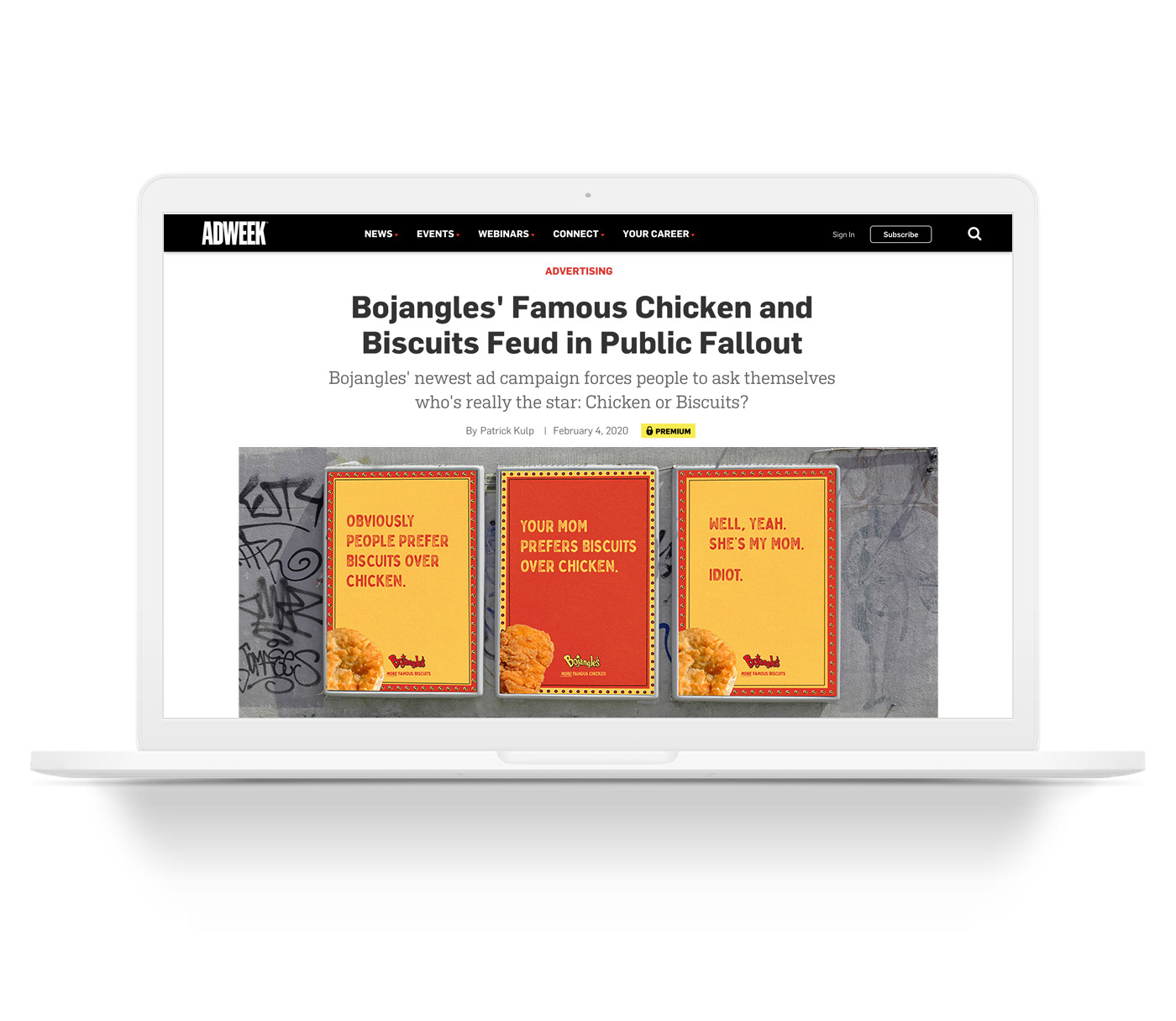 TMZ Reports on Leaked Footage
Footage of the pair fighting during a Bojangles' commercial shoot gets leaked.
Bojangles responds to TMZ.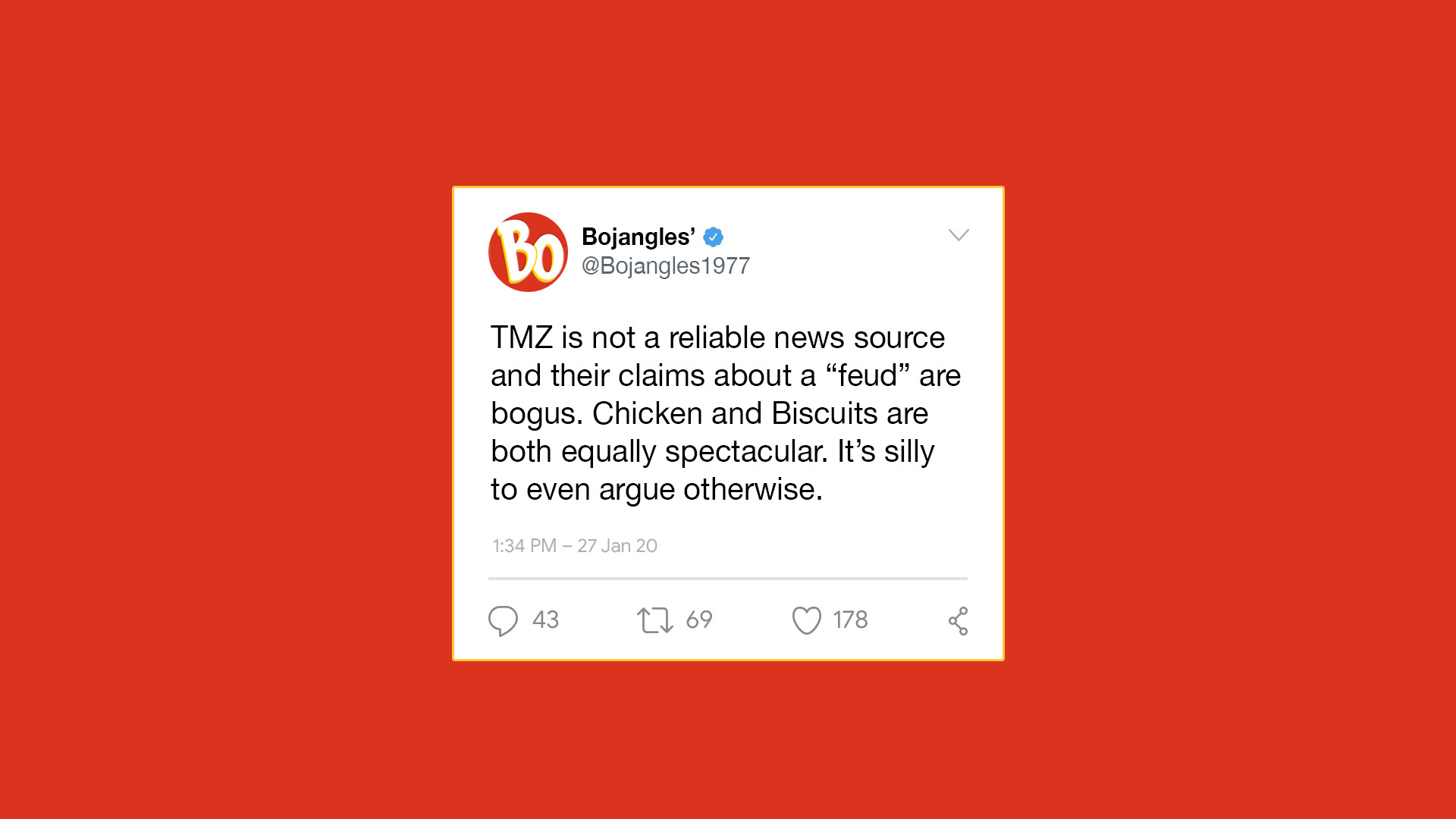 The feud spills out in public, sparked by a seemingly harmless tweet.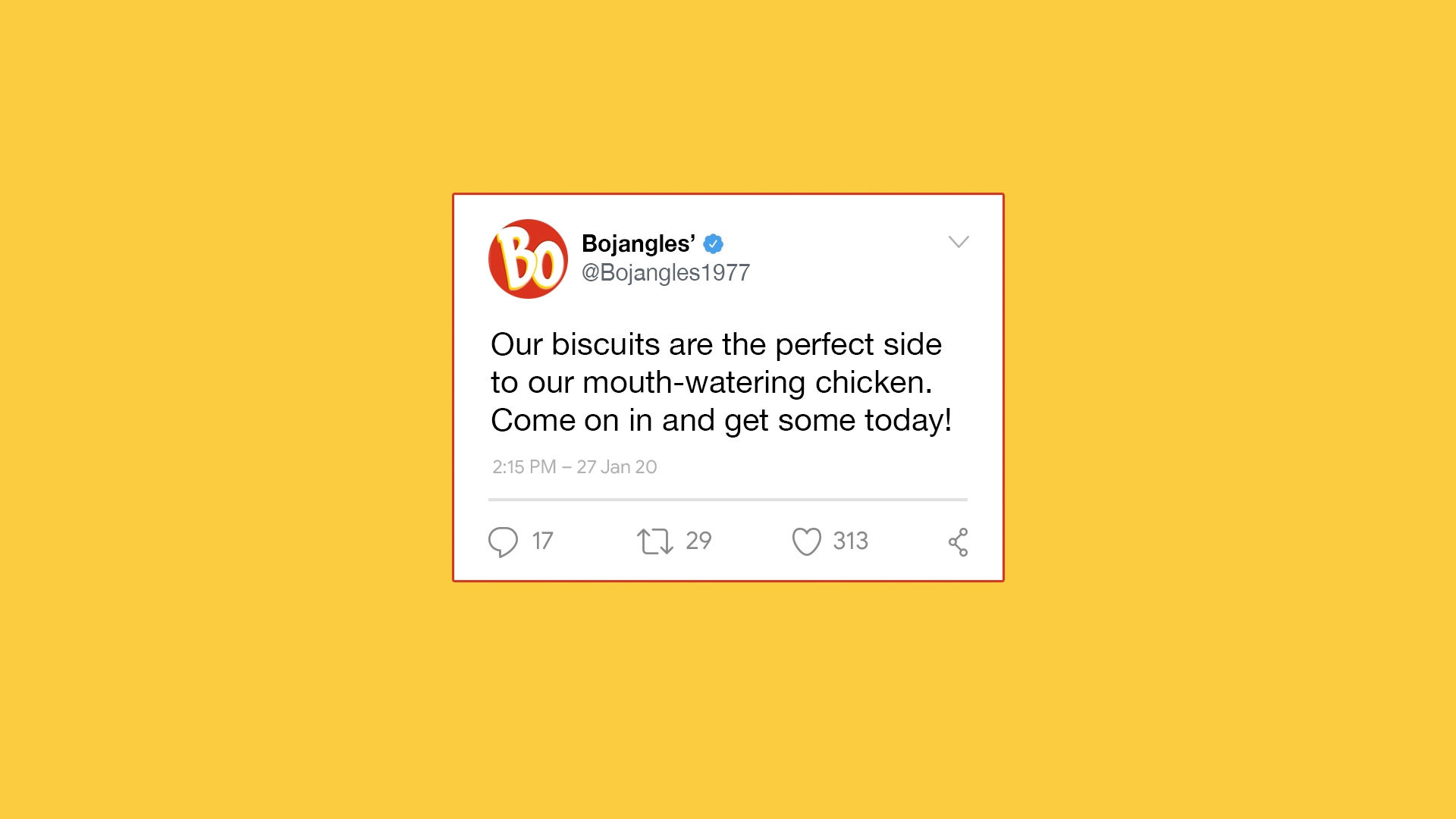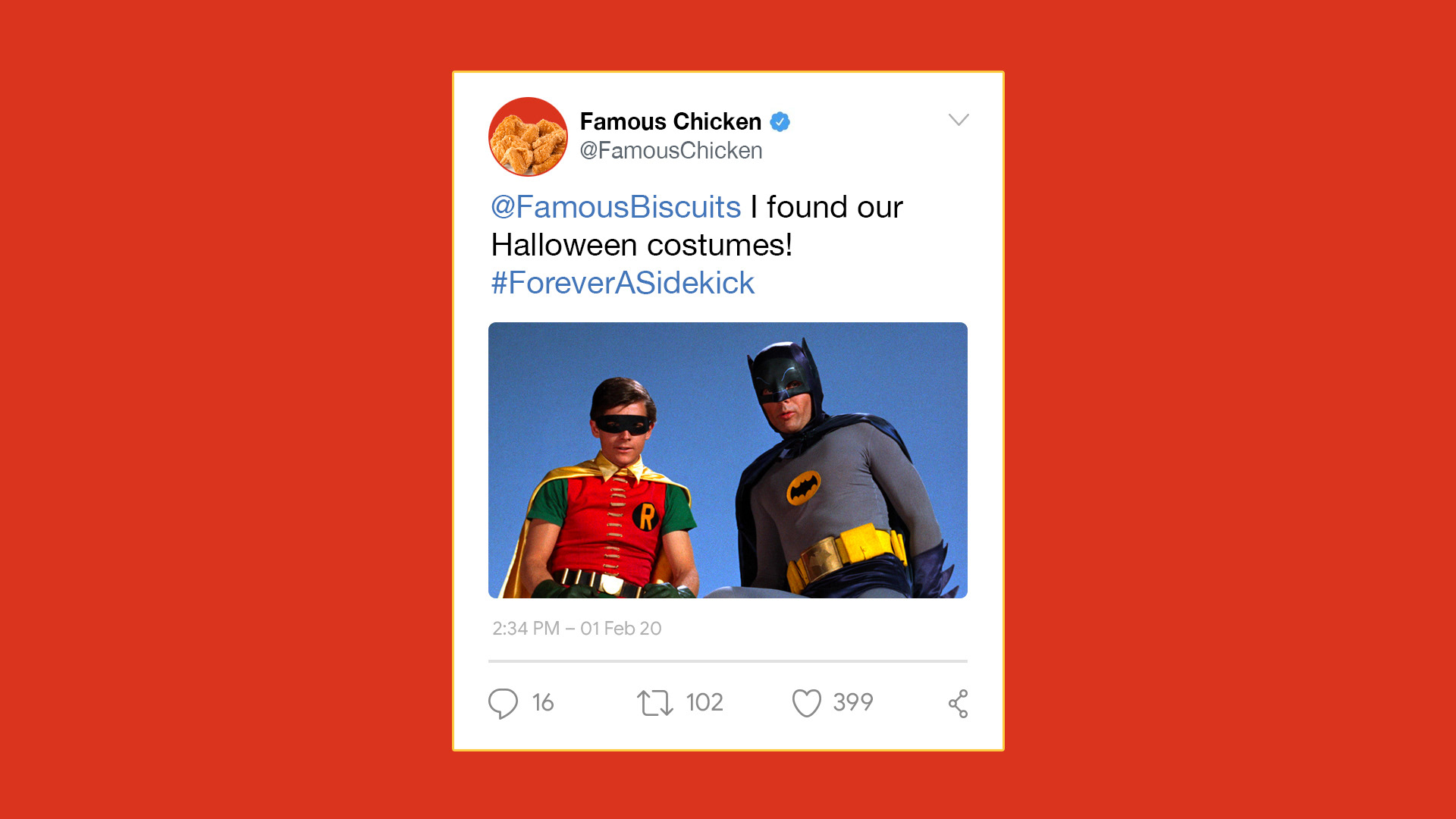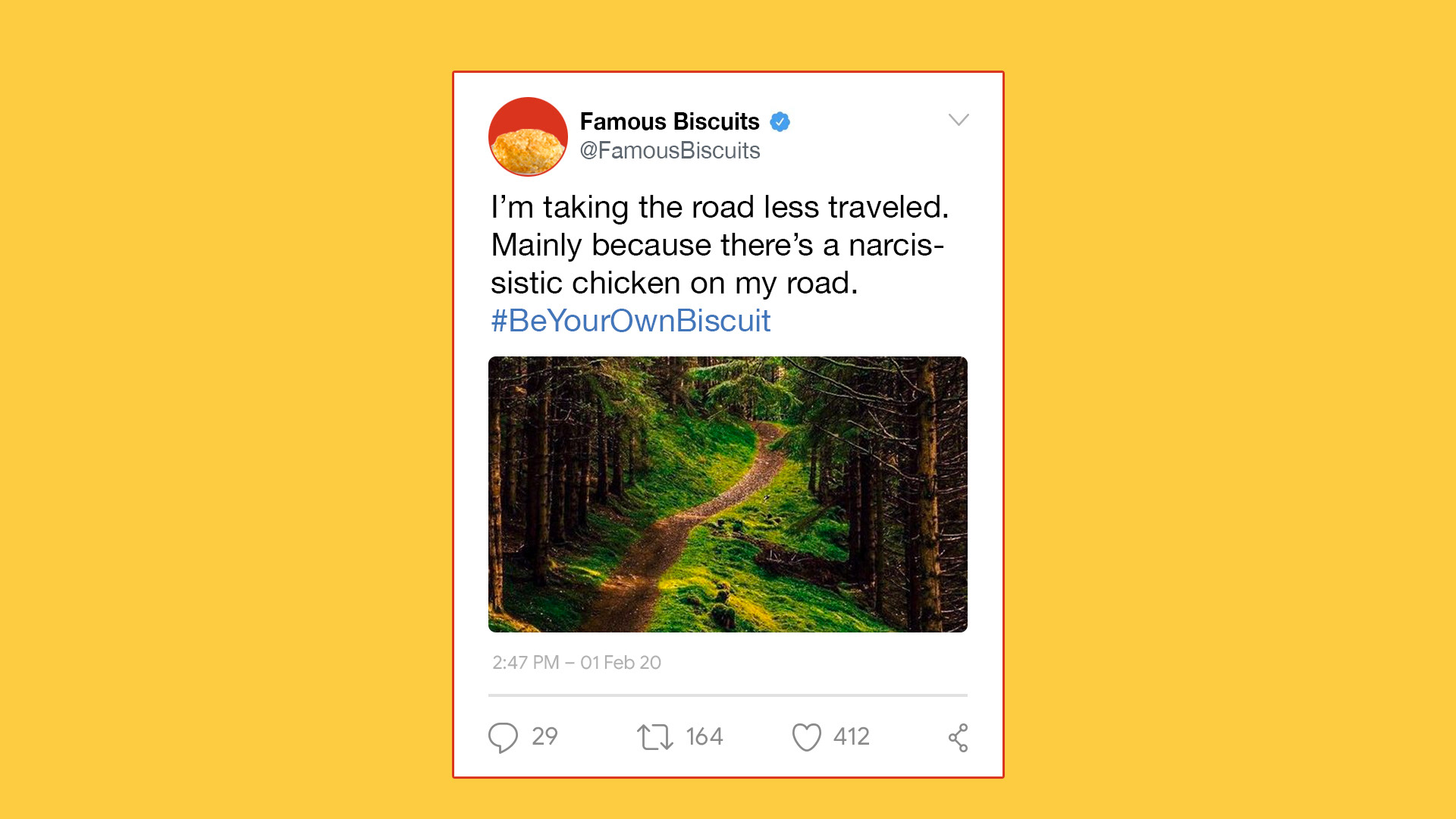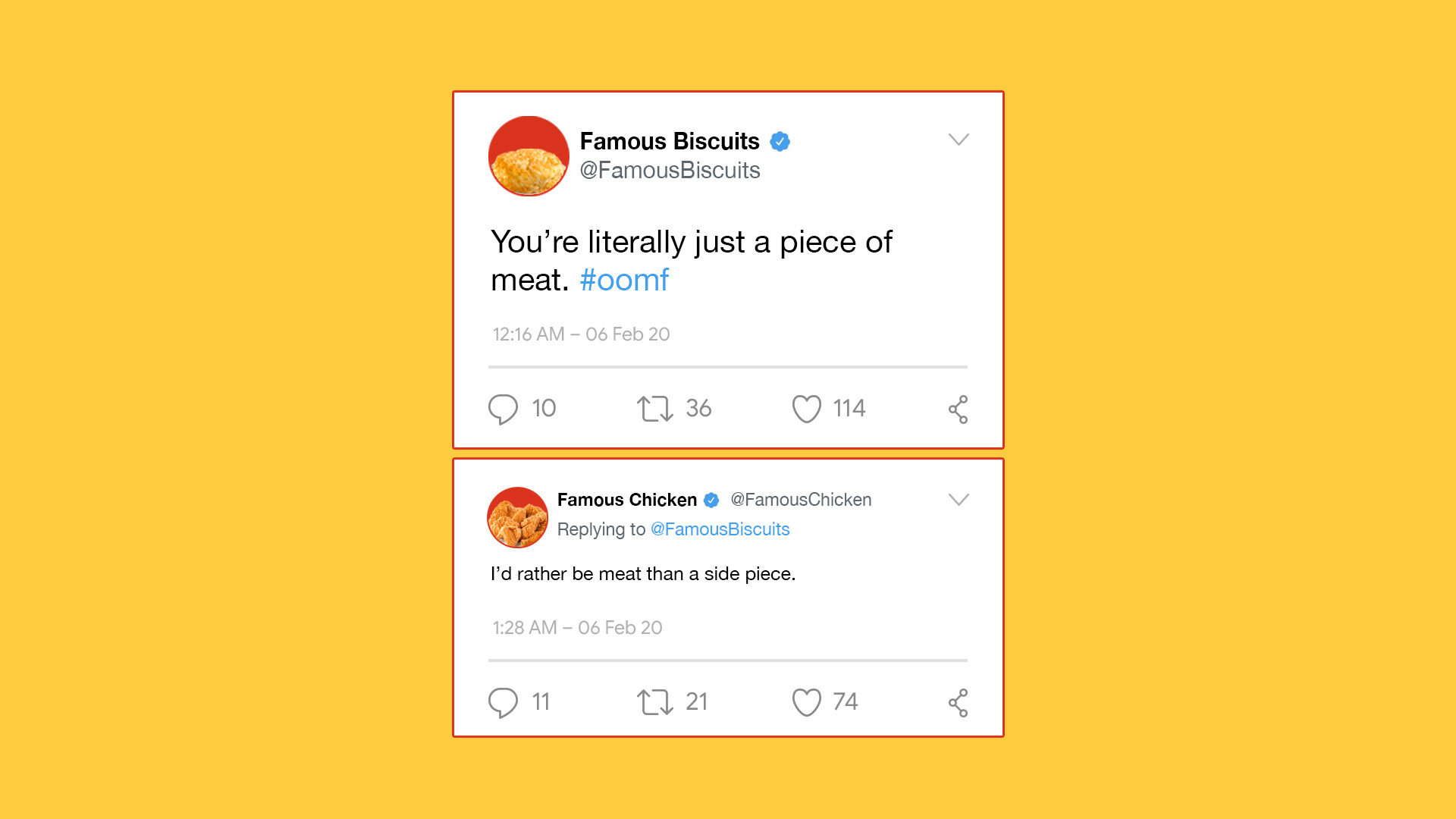 Because Chicken and Biscuits can't get along, they will be served in separate boxes for a limited time.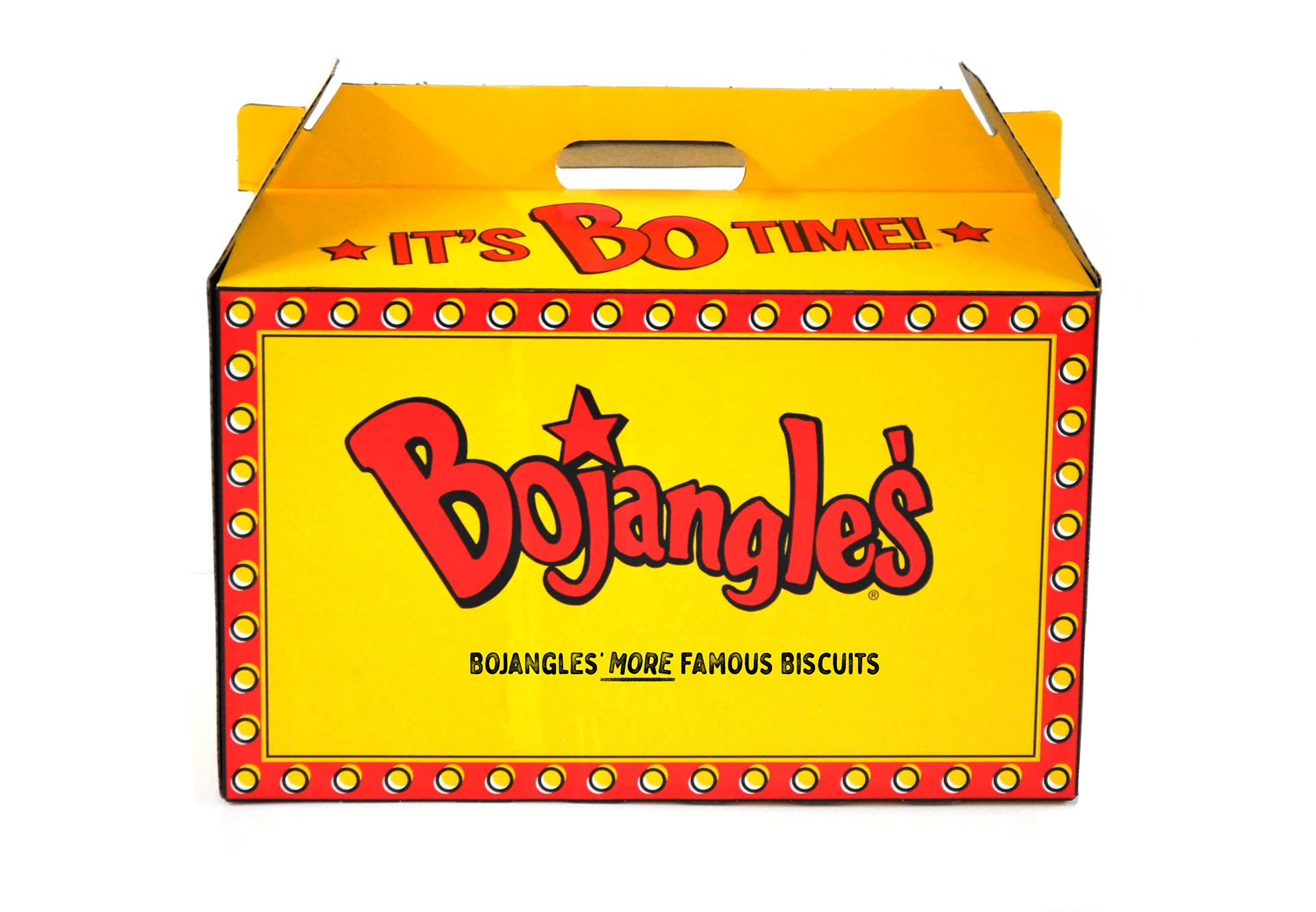 Chicken and Biscuits purchase billboards to publicly trash talk each other with.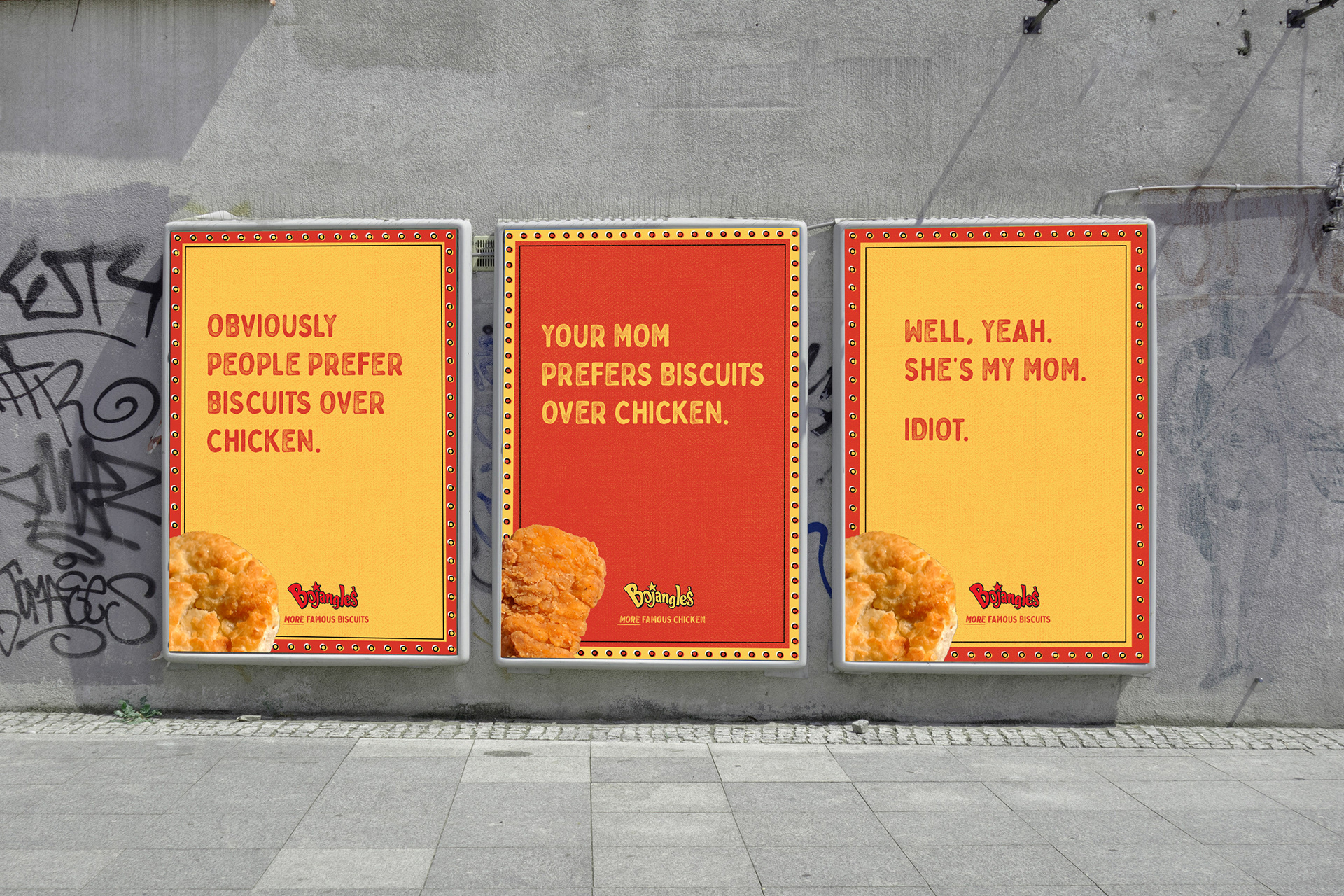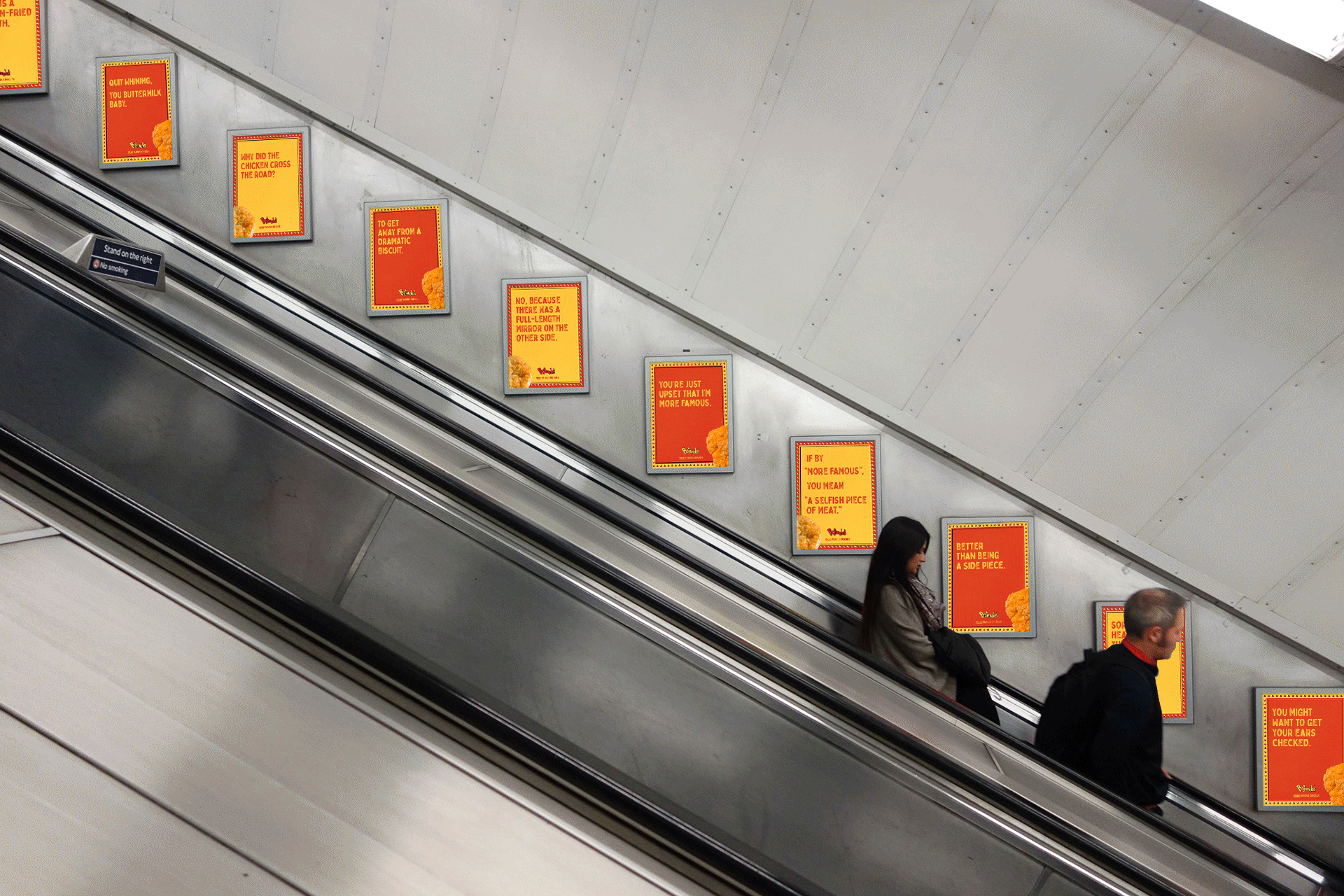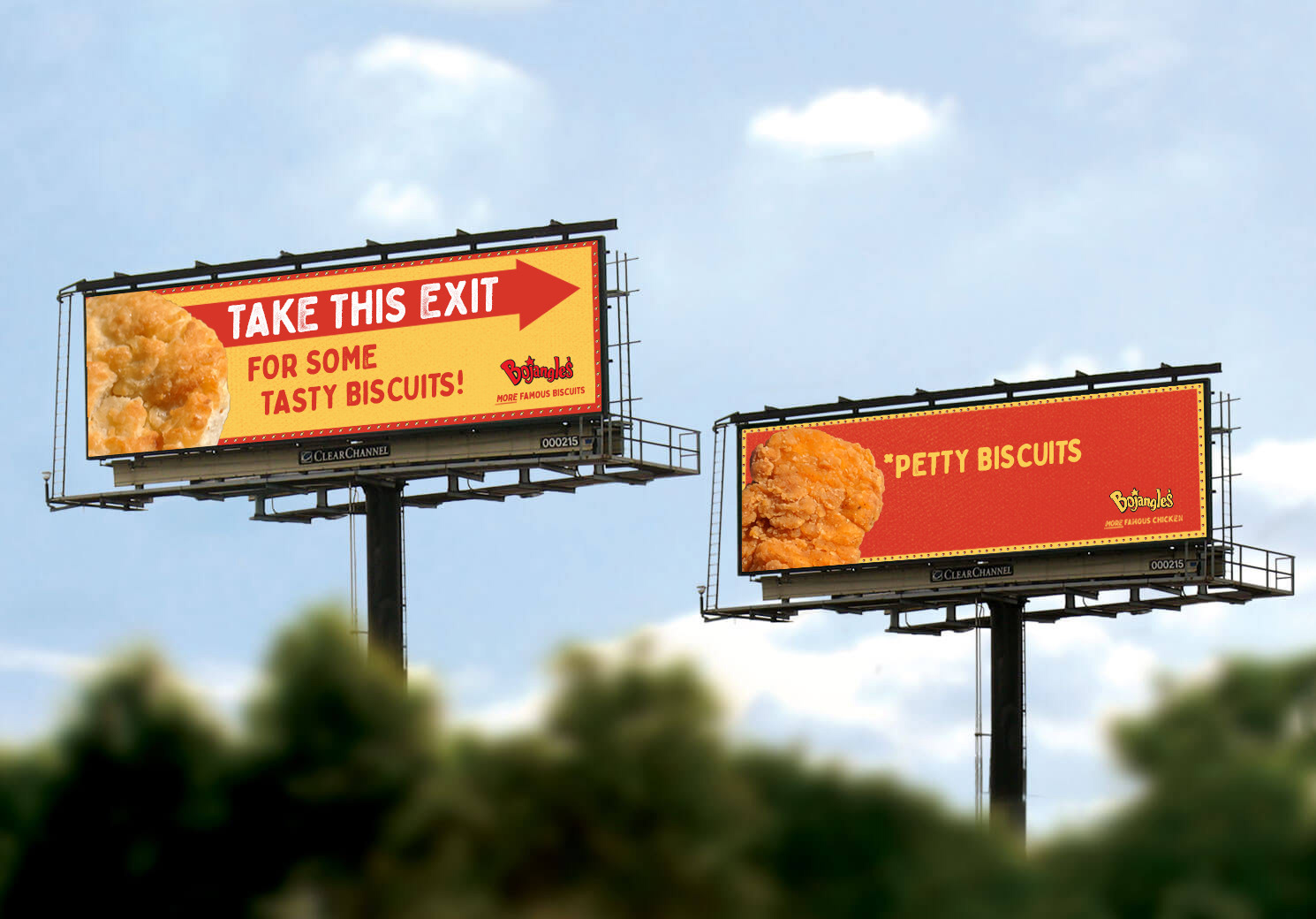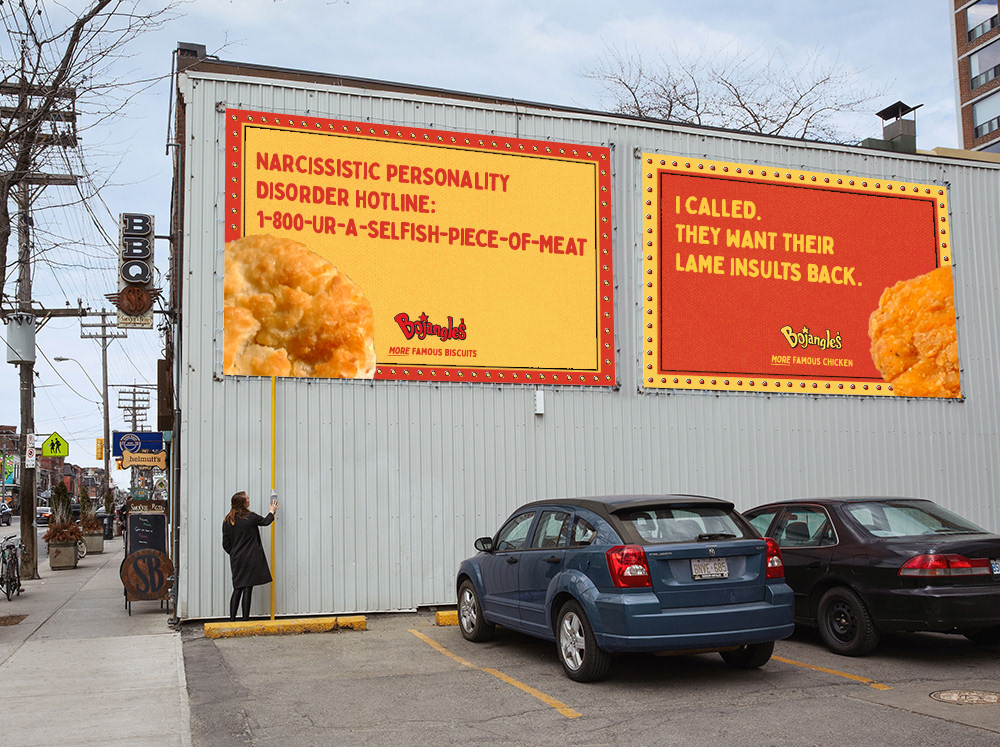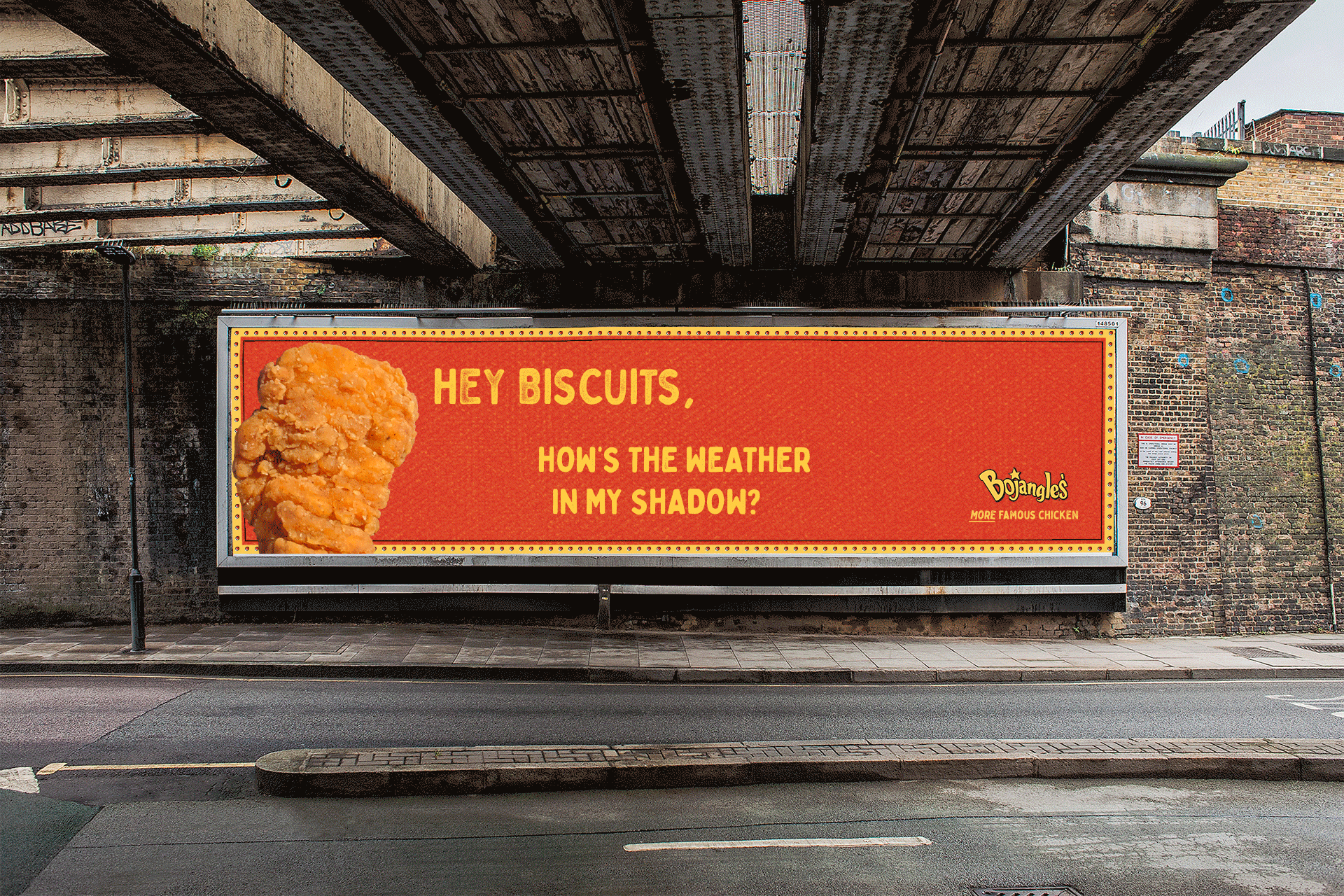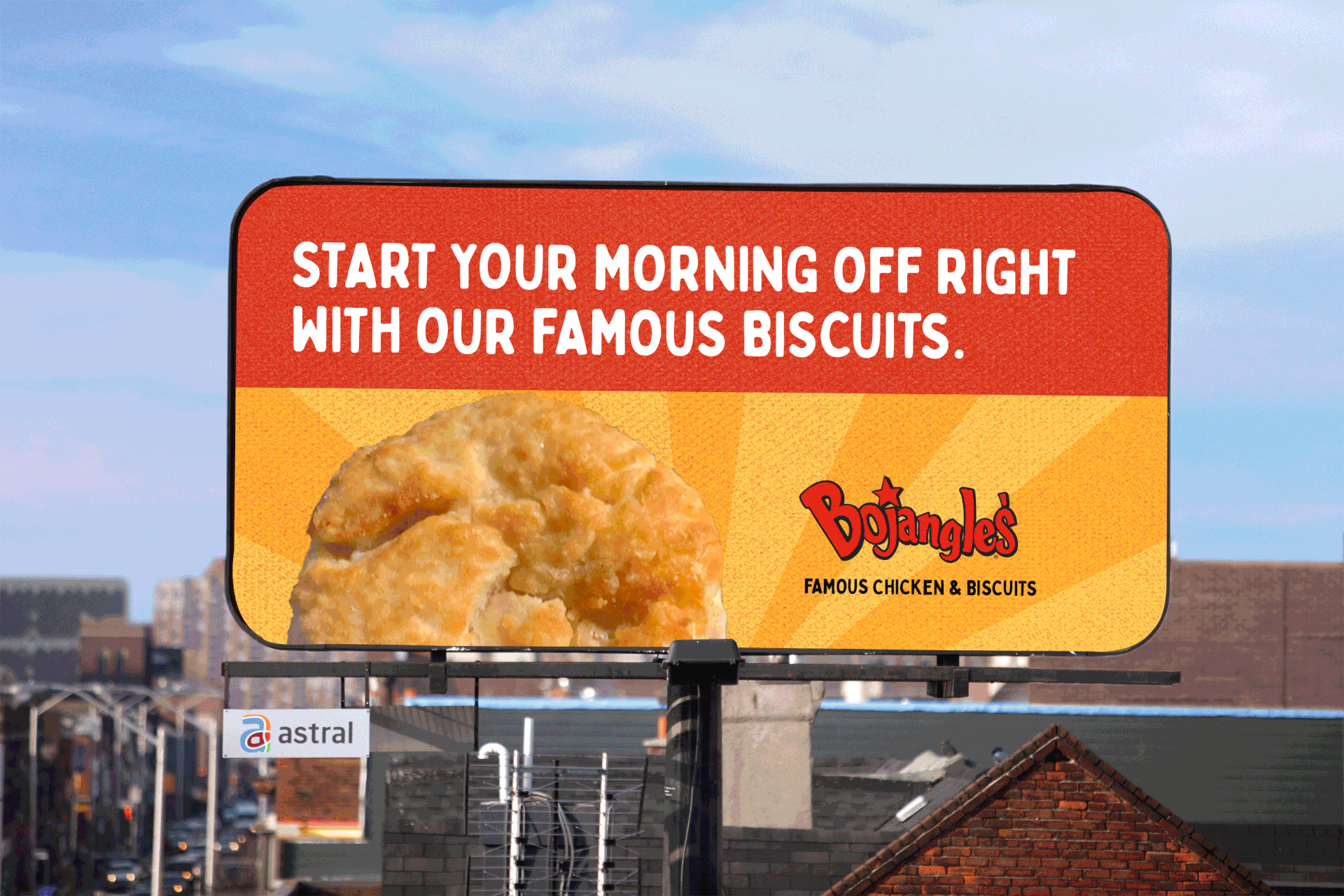 Both Chicken and Biscuits hit the Late Night circuit to fire shots at each other on national television. 
The story continues inside Bojangles' restaurants. Employees sport a new uniform showing which side they're on in the feud.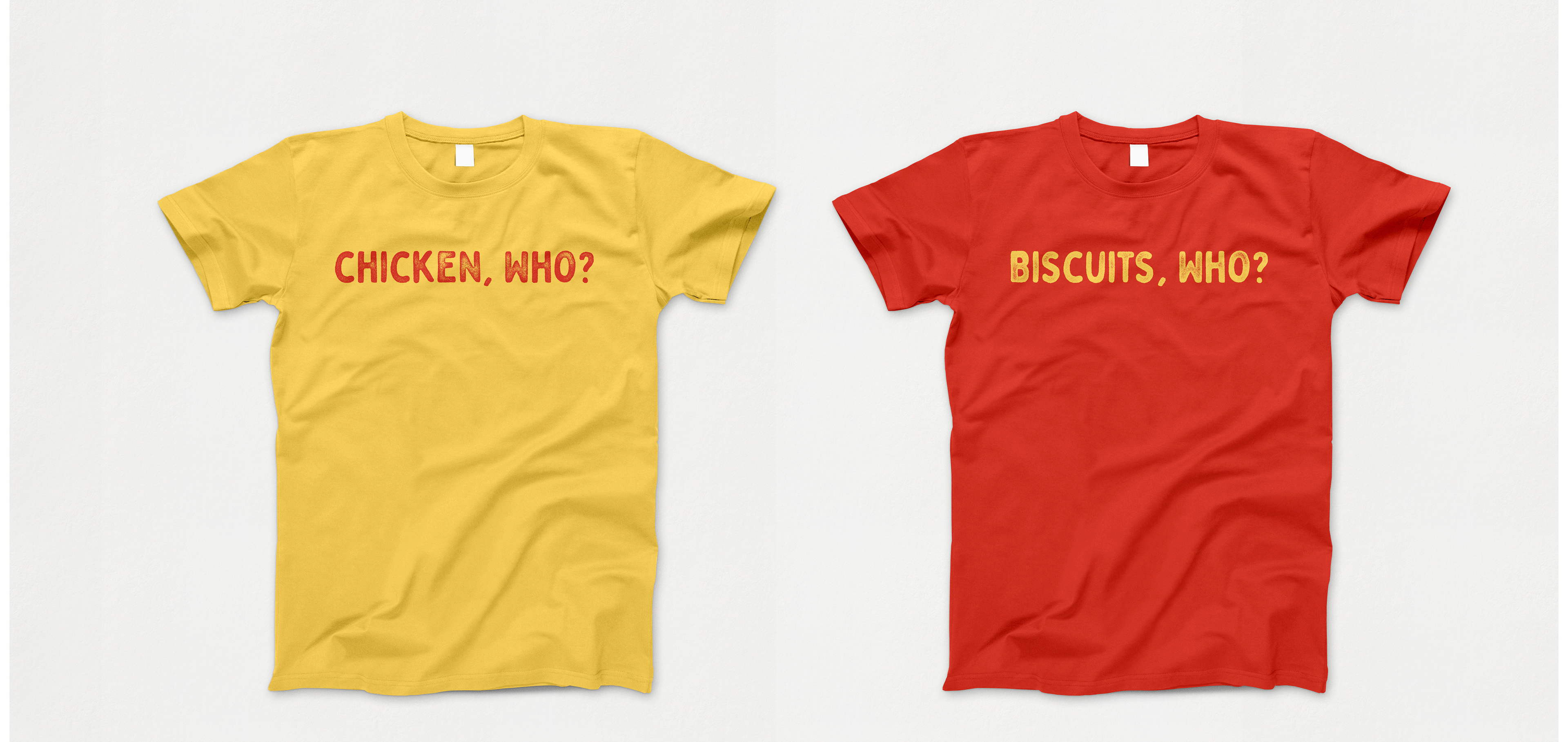 In-store posters and wall graphics continue the bickering between our two stars while informing customers of what the rift means for their meals at the register.

Bus passengers will be forced to choose a side in the feud.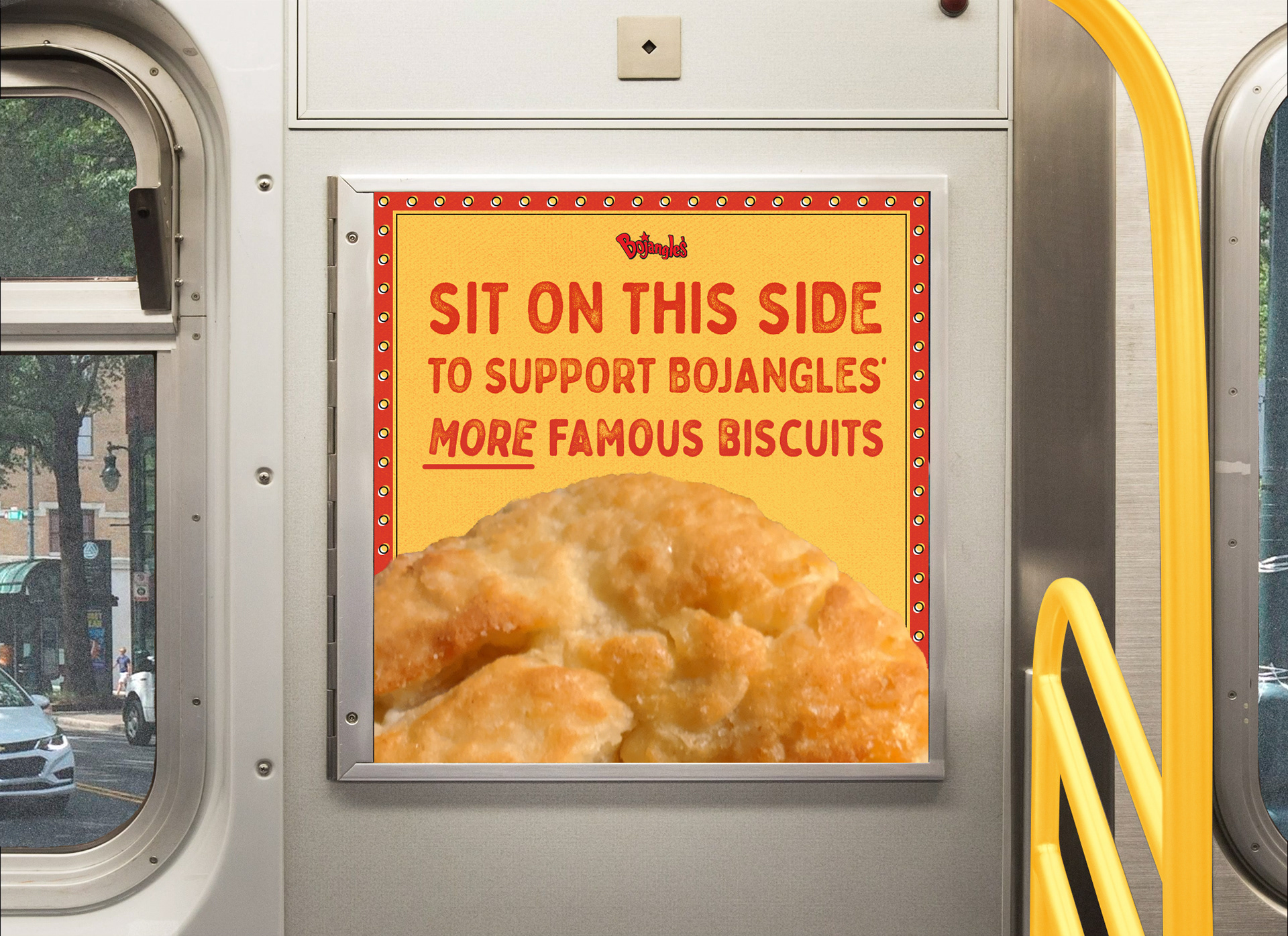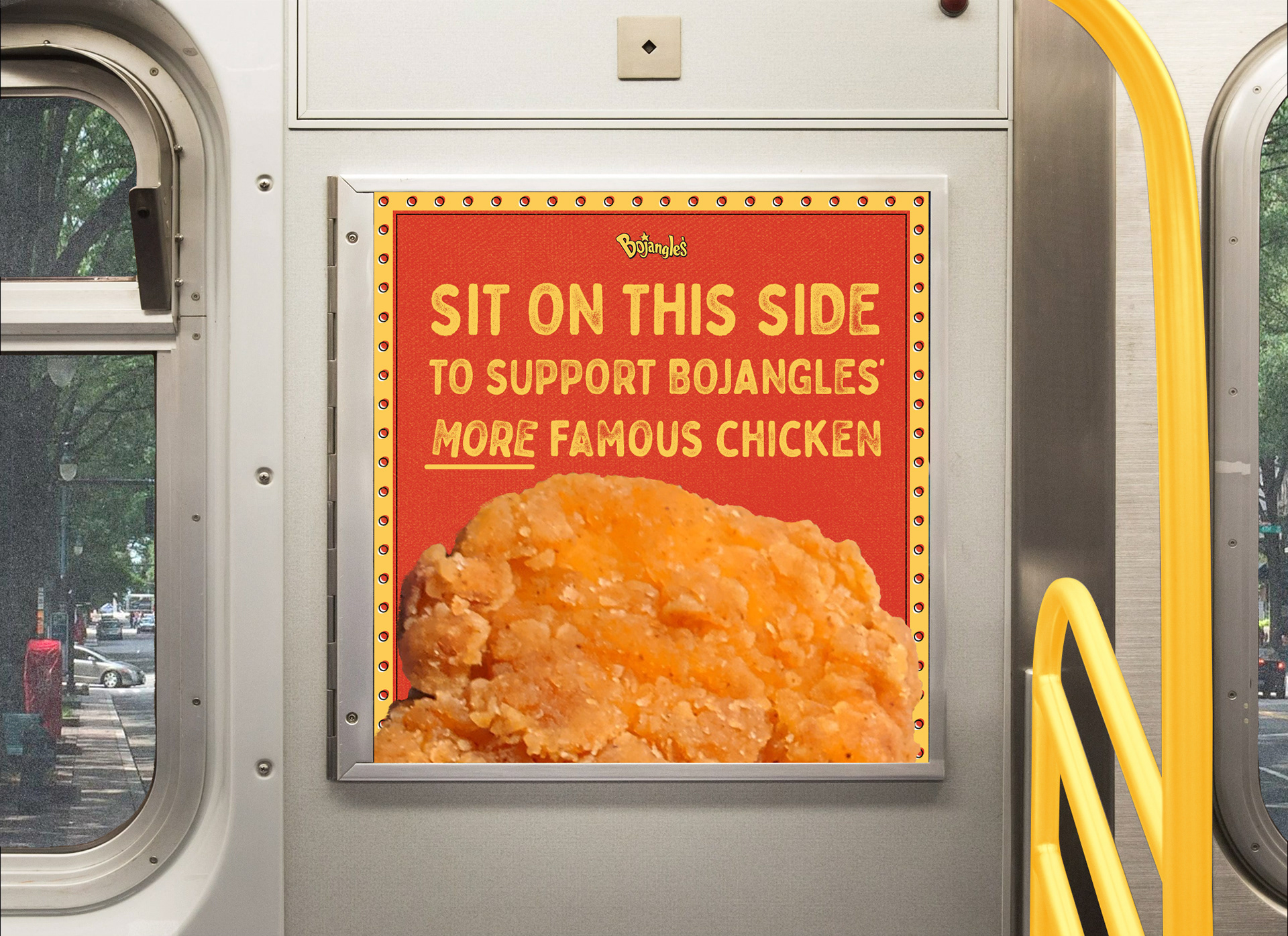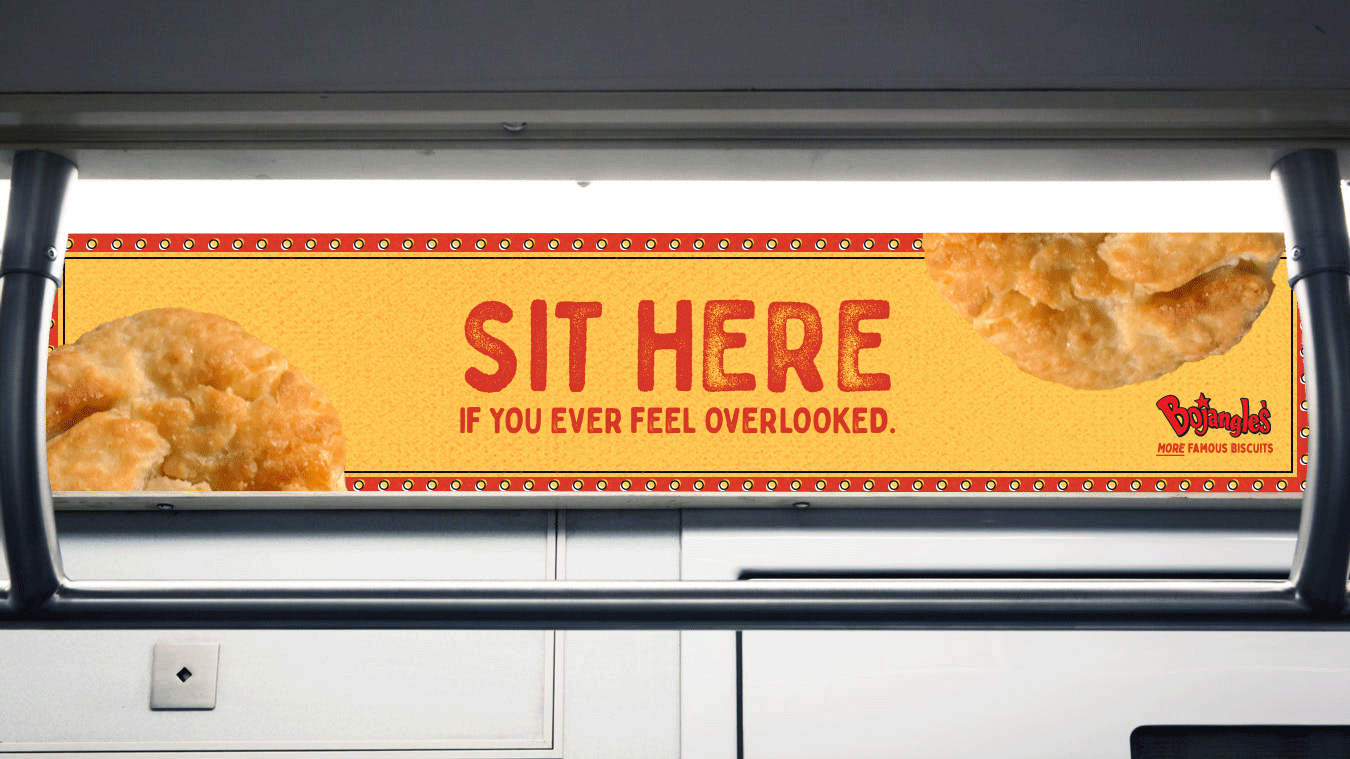 At the end of the two weeks, on Valentine's Day, Chicken takes out a full-page ad in USA Today to apologize to Biscuits about his behavior.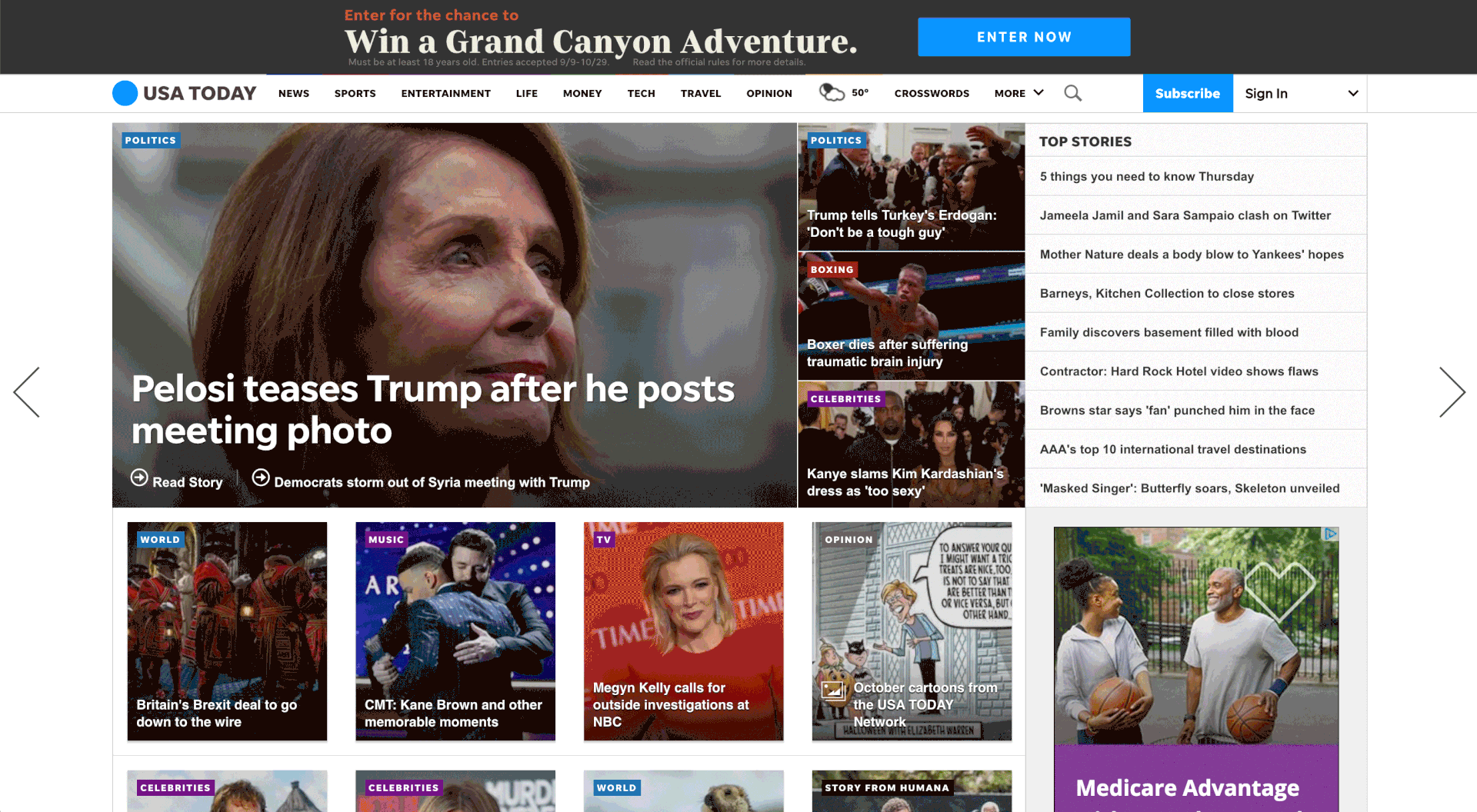 To celebrate the reunion, Bojangles will give out free heart-shaped biscuits on Valentine's Day.